ANNOUNCEMENTS
AA Group News
New Office Hours
The WAI office is now open Monday-Thursday and Saturday at the times shown below.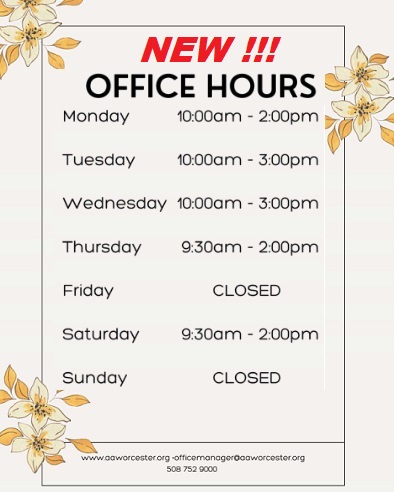 AA News & Events
Thu Oct 12 Delegates Meeting
WAI delegates meeting 7 pm Thursday October 12 in-person & Zoom. Steering committee 6 pm, delegates committee 7pm. Salem Covenant Church, 215 Mountain St E.

Zoom:
zoom.us/j/912007235
Passcode: Sober2020
Dial-In: 1 646 558 8656
Conf#: 912 007 235
Passcode: 025337
Nov 10-12 MA State Convention
Mass State Convention Nov 10-12, Sturbridge Host Hotel, Sturbridge MA. Visit aaMAStateConvention.org for details.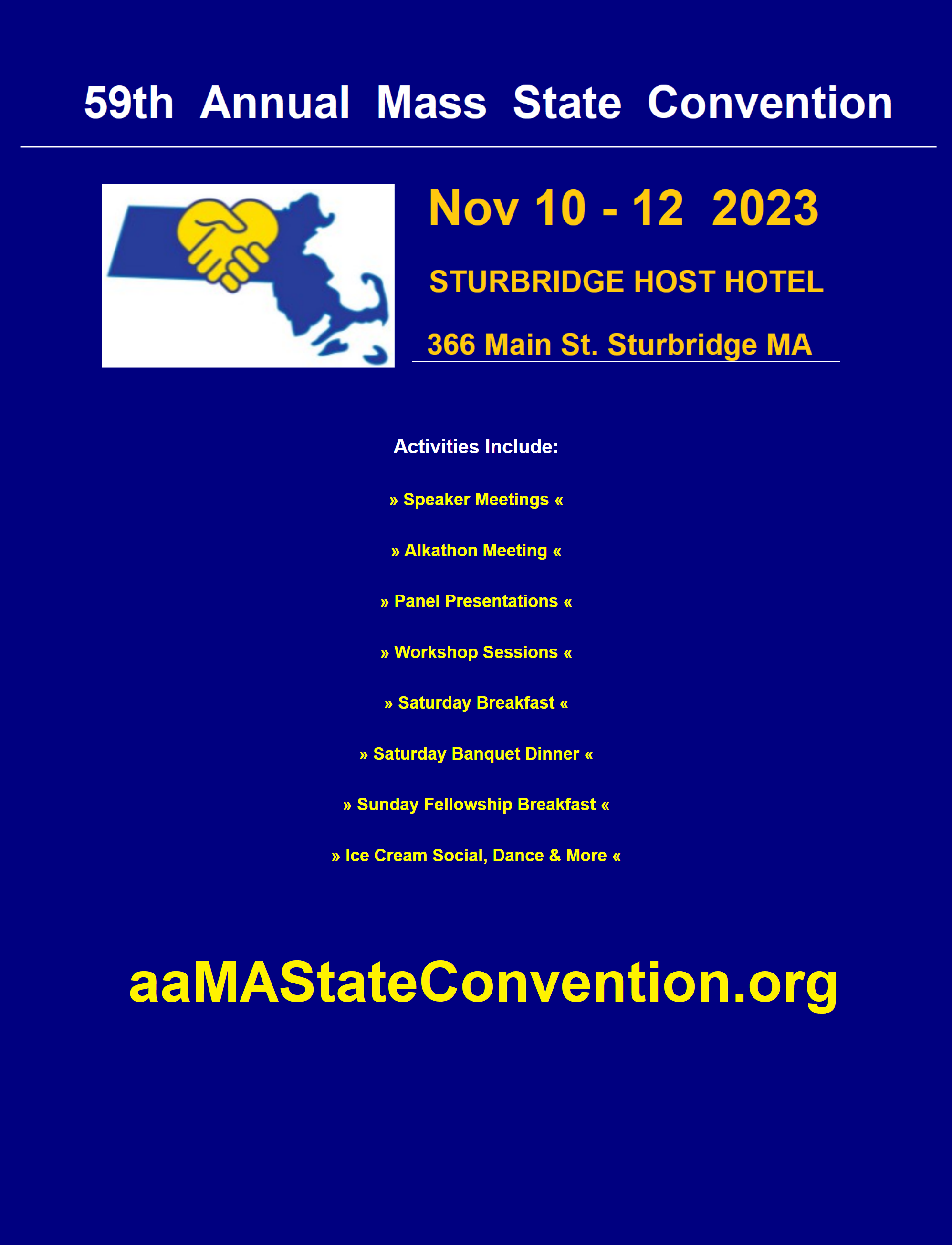 Holiday Alcathon Signup
District 25 & WAI are seeking groups for Alcathon slots, please signup your group by emailing alcathon@aaworcester.org. For more details see the flyer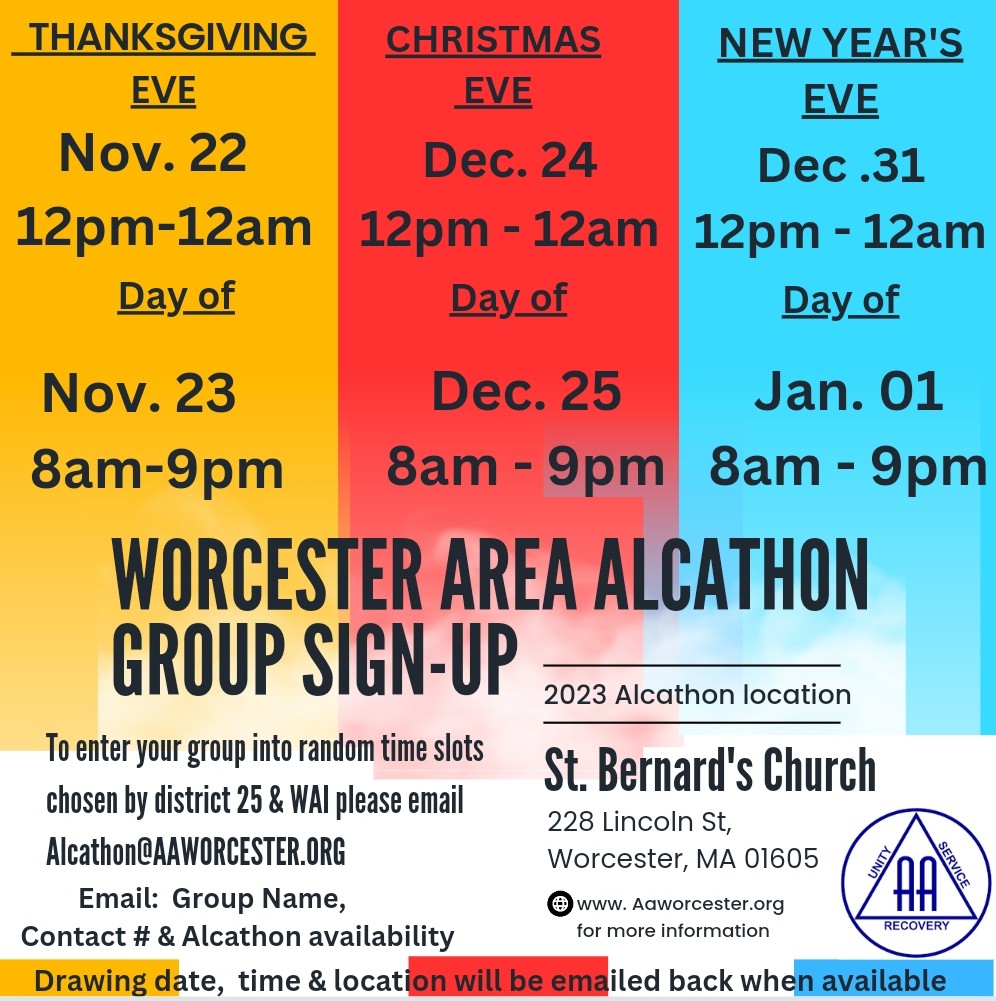 Quick Links + Tools
GSO News & Announcements
AA.org News & Announcements Page
Area 30 Newletter
For the Area 30 newsletter The Messenger: click here.
Boston CSC Secretary's Bulletin
Boston CSC monthly bulletin: click here
The Beacon Current Issue
WAI's newsletter THE BEACON
Beginnings of A.A.
On the birth of our fellowship: History Diagram
New Bio: Dr. Sam Shoemaker
Sam Shoemaker Bio at AA.org
Sister Ignatia & Sobriety Tokens
Sister Ignatia Bio at AA.org
Bill W. "AA Traditions" Talk
On the birth of A.A. and the Big Book: PDF Transcript | Audio Recording.
Stanford School of Medicine Study of Alcoholism
On the effectiveness of AA as a treatment for alcoholism: click here.