ANNOUNCEMENTS
Group News
MCI-Framingham AA Volunteers
MCI-Framingham needs volunteers to host AA meetings for inmates (after completing a CORI background check and orientation). Email dcm@District23aa.org to volunteer or more details.
Local | Area News
Holiday Alkathon Planning
Planning is underway for the holiday Alkathon, groups are needed to chair meetings, please email Ron @ alcathon@district23aa.org
Tue Dec 12 District Meeting
GSR meeting Tuesday December 12 at 7:30 pm. GSRs & interested AAs welcome in-person @ Faith Community Church Rm 235, 146 E. Main St, Hopkinton, or via Zoom:

Web link: https://zoom.us/j/8435001513
Zoom ID: 843 500 1513
Passcode: District23
Holiday Alkathon
Holiday Alcathon December 24, noon-10pm and December 25, 6am to 2pm, in Framingham. See flyer for details.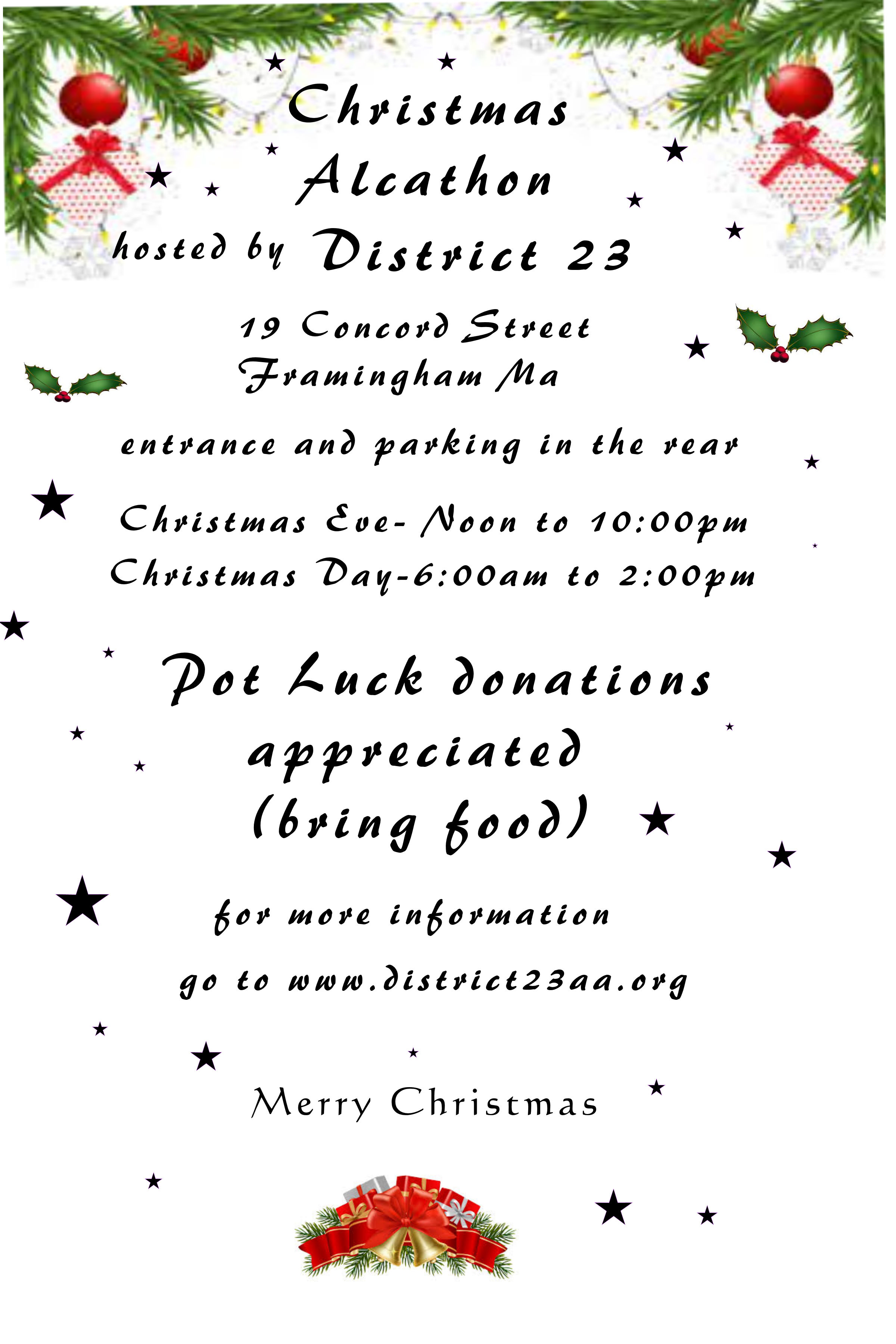 GSR Quick Links & Resources
GSR Mobile App
There is an app for GSRs in District 23.

Link to GSR App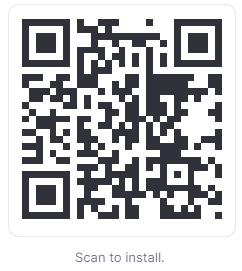 Boston CSC: Monthly Bulletin
For Boston CSC's monthly bulletin: click here
WAI Newsletter: The Beacon
For WAI's latest newsletter: click here
Area 30 Newsletter The Messenger
For the latest Area 30 newsletter: click here.